As a full time travel blogger and part time tour leader I fly a lot. It's part of my job description.
After countless 12+ hours cramped in a tiny airplane seat wishing I'd either downloaded a new book on my Kindle, or wishing I'd charged my laptop, or that I hadn't forgotten my travel pillow, you can say I've learnt from experience and am kind of an expert on what carry on essentials you should always bring on long flights.
In this guide I've listed all the top long flight essentials you should always remember to pack in your carry on.
So learn from my mistakes, and read on to discover the carry on essentials for long flights that you always need!
Carry on essentials for sleeping on long flights
For years I refused to use a travel pillow. I would walk past them in airport shops and think they looked bulky, uncomfortable to carry around and they made you look ridiculous when you wear them.
After all I've always been able to sleep on planes without one so why bother.
However age catches up with all of us and when I started waking up from sleeping on planes with neck pains I figured it was time to give it a go. I have a Trtl travel pillow and love it.
It's fairly small so it's not too inconvenient to carry around, I usually strap it on the outside of my backpack so it doesn't take up any space at all. It doesn't look too ridiculous as far as travel pillows go and it's super comfy, a win all round!
Now whether it's a long flight, bus, train or car journey I always take it with me, a real carry on essential!
Purchase your Trtl travel pillow here!
If you're trying to sleep on a plane and it's not an overnight flight you might struggle with the lights turned on, it's a good idea to pack a sleeping mask so you can cover your eyes.
Even if it's an overnight flight and your number insists on having the light turned on you can still be in the dark and get some rest.
Click here to purchase your sleeping mask!
Similarly to the sleeping mask, whether it's a night or day flight it's always good to pack ear-plugs to help you sleep. You don't want to find yourself next to a crying baby that will keep you awake for the whole flight.
Click here to purchase your ear-plugs!
If you're anything like me one of the first things you do when you get on a plane is removing your shoes. After all if I'm going to be sat there for hours, I want to be comfortable.
Especially if the seats next to me are free and I'm going to lie down to sleep, I don't want to put my shoes on the seat.
However it's also very inconvenient trying to shuffle your shoes back on in the dark whenever you want to go for a walk or to the toilet.
I always pack a pair of thick socks to wear on the plane so I can be comfortable while sat down and can walk easily around.
Find the perfect travel socks for you here!
Long flight essentials for entertainment
I like bringing my own headphones because let's be real, the ones they give you on planes are always a bit rubbish.
I've also been on long flights where they didn't provide headphones and my Kindle was out of battery so I found myself having to watch Kong with subtitles.
Let me tell you, despite the best efforts of whoever write subtitles, those explosions and fight scenes are not quite the same without audio.
Bring your own noise cancelling headphones and you're sure to have your share of movies and music for your next long flight without disturbances!
Purchase your noise cancelling headphones here!
I love reading. I also love really long descriptive fantasy sagas like Lord of the Rings, which can be fairly inconvenient to take with you travelling if you have the "real book" paper copy.
Hard core book fans will tell you it's not the same thing, you don't have the pleasure of flicking the pages, the smell of a new book etcetera etcetera. As someone who can easily get through a book a day, I call bullshit.
Especially if you're going on a long flight or on a long trip, you don't want to be taking multiple heavy books with you. I made the switch to Kindle years ago and would never turn back.
The new ones also have an inbuilt light so you don't even have to turn on the big overhead light during a flight and disturb all your neighbours (top that paper books!) Just remember to download enough books for your flight!
I also found that over the years it has saved me loads of money because there are lots of free books for Kindle, and the Kindle version is always cheaper than its paper equivalent.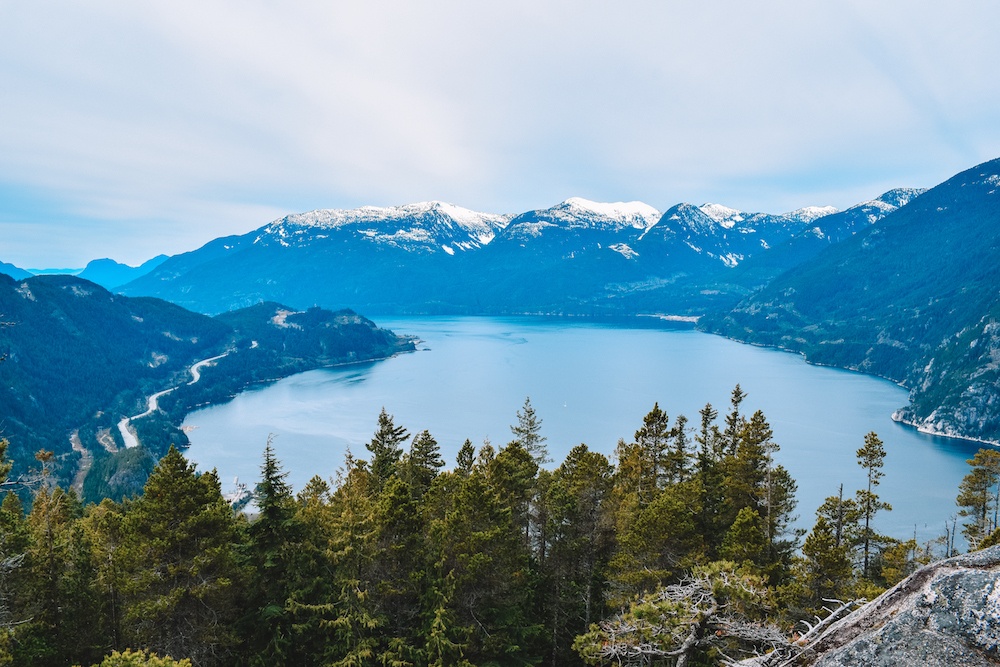 I always pack my laptop and camera in my carry on, not necessarily because I will use them but more because I don't want to risk them getting ruined or lost in the hold.
Plus if it's the end of the trip you can entertain yourself looking back on your photos on your camera or you can do some work on your laptop.
You can also download movies on your laptop if you're not sure you will like any of the movies in the inflight entertainment.
Click here to purchase your perfect travel camera!
Health & beauty travel essentials for long flights
Moving on from essentials to help you sleep and fun essentials, it's time to look at health and beauty essentials that will ensure you are feeling fabulous when you land at destination.
Number one long flight essential is a good hand sanitiser. With so many people coughing, sneezing, and even just breathing in a contained space for an extended period of time, planes are the perfect gathering location for germs.
Especially if you're flying with children, you will want to add this to your family flying essentials.
Purchase your hand sanitiser for long flights here!
Planes are not only packed with germs, they're also incredibly dry. All that aircon might feel nice when you board in a hot country but it will dehydrate you really quickly.
Especially if you're on a long flight make sure to pack some moisturiser and lip balm to keep your skin and lips hydrated.
Purchase your lip balm and moisturiser for your carry-on here!
If you're flying overnight or planning on sleeping on the plane, you should bring a small travel toothbrush and toothpaste with you. You will feel so much better after using it and you will land a fresh and new person.
You will want to pack all these toiletry essential in a transparent case, so that when you pass through security at the airport you don't have to unpack it every time and put the liquids in the transparent plastic bags.
You can get a TSA approved cosmetics case so they don't have to stop you at security to go through your bag. You can also get tiny 100ml travel bottles to pour your liquids instead of having to buy new ones every time.
Purchase your TSA approved clear cosmetics case here!
Chewing gum has a double use on flights; it makes your breath smell nicer if you can't be bothered to get up and brush your teeth after sleeping on a plane, and it also helps with equalizing the pressure and avoids annoying pain in your ears.
Similarly to the laptop and camera, I always pack these in my carry-on not because I think I will need them (I really hope not!) but to avoid the off chance of them getting lost in the hold.
If you are taking any essential medicines you should always keep them in your carry-on, imagine if your luggage is lost and arrives a couple days later, you wouldn't want to be without your medicines for that long!
Given that the incubation period of some diseases is quite long, you might board a plane feeling fine but suddenly feel unwell during the flight, you'll be glad to have paracetamol and other basics available immediately.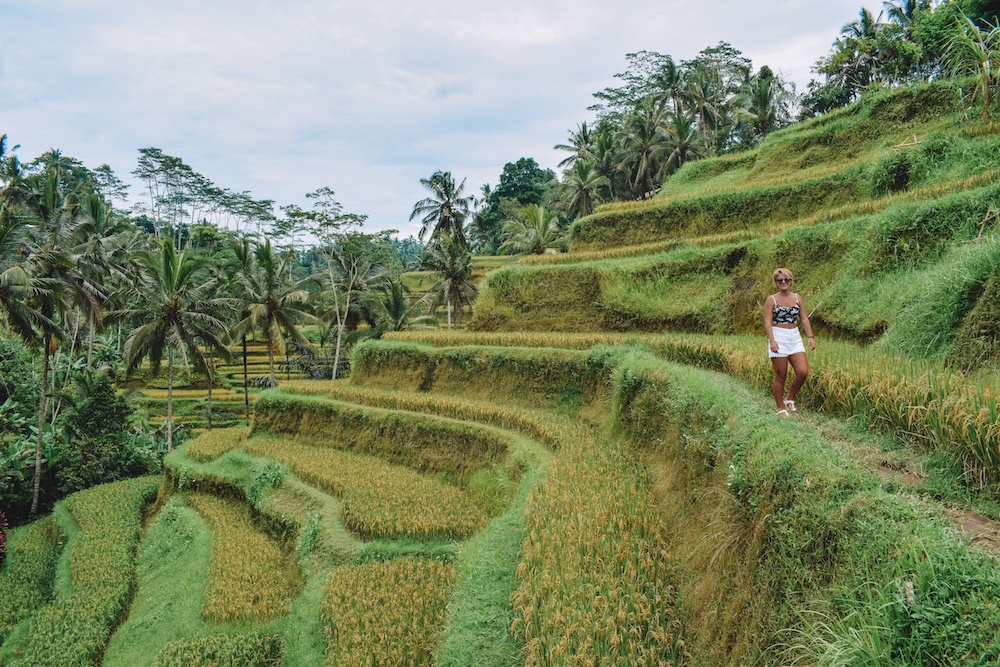 Other airplane essentials for long flights
Like I said before, planes always have strong air conditioning turned on. I always take a scarf, shawl or sarong with me to wear around my shoulders or as an additional blanket when I'm cold.
I know they serve water on planes and you can ask for it whenever you want, but I often find it easier to have my own bottle on me on top of that so I don't have to disturb anyone during the flight if I'm thirsty.
I like the collapsible ones because once you're done with it you can fold it over and it doesn't take up as much space in your carry-on.
Purchase a collapsible water bottle here!
I've been on a couple fancy new planes that have a USB port to charge your phone, but most airlines sadly don't have this feature yet.
After running out of battery on my phone or Kindle at the most inconvenient times I now always take a portable power bank with me on flights.
It doesn't take up much space and ensures my electronics are always charged when I need them to.
Click here to buy your power bank for long flights!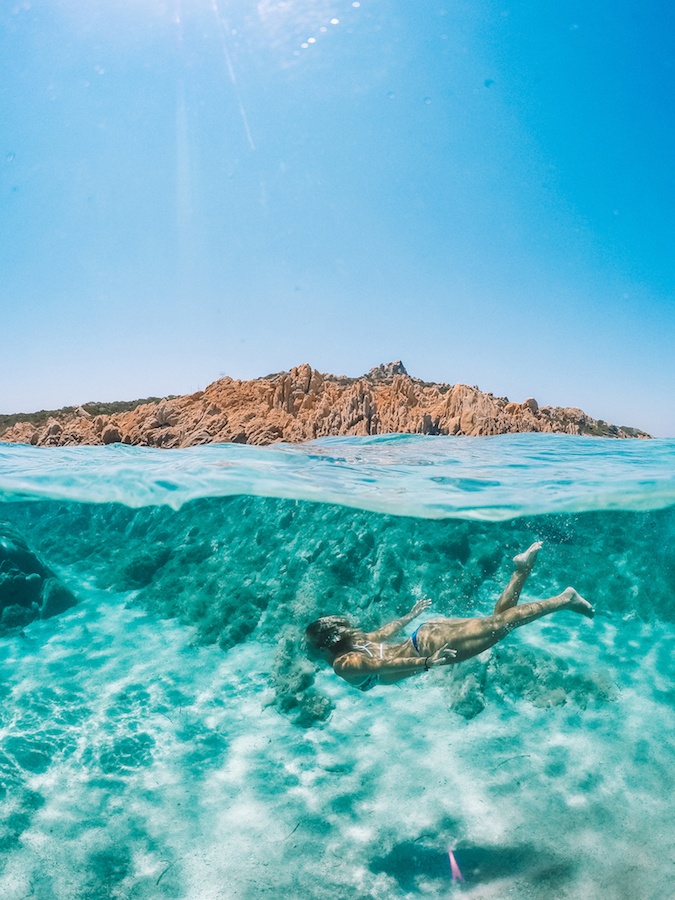 Outfit change
Especially if you're going to a country with a very different climate from the one you set off from, you might want to keep an outfit change in your carry-on so that you can change into more appropriate clothes even before you land.
If you're on a long flight chances are you're going somewhere where you'll have to fill in a landing card. I like to always carry a pen so I don't have to ask other people or waiting around at passport control to fill in my details.
Last but not least, don't forget to bring some food with you!
Yes airlines will give you food on a plane but it's usually limited at meal times (eg. on a long overnight flight you usually get dinner and breakfast) but let's be real, the food is never great or particularly abundant.
Plus even if you do eat everything you might still get hungry in between meals. I always pack some nut or cereal bars with me to keep me going.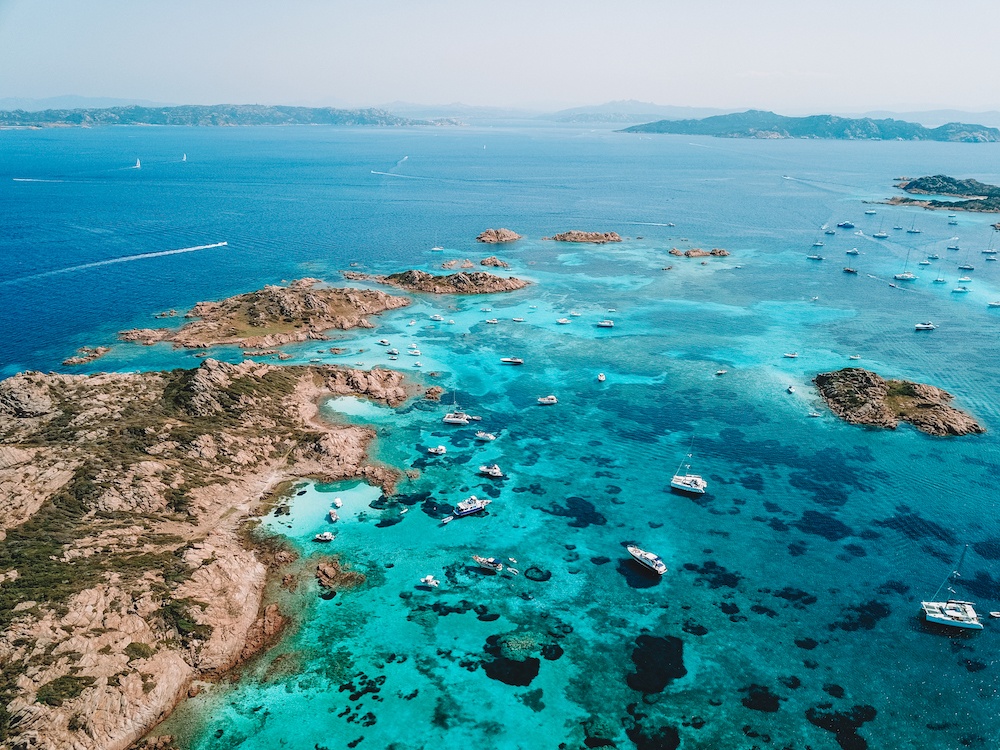 Final thoughts on carry-on essentials for long flights
What about you? What essentials do you pack in your carry on for long flights? Let me know in the comments below!
These are the essential items I make sure to always have in my carry on bag before any long flight, I hope you find this guide useful in packing your own long flight carry on essentials bag!
Enjoyed reading about the long flight essentials you should be packing in your carry-on? Pin it!