As a full-time travel blogger and Instagrammer, I know how hard it can be to craft the perfect Instagram caption to go with your epic travel photos.
Whether you just spent the day island hopping in Italy, hiking in the Azores or swimming in waterfalls in Sri Lanka, chances are you have gorgeous photos of your adventures.
It's only normal to want to share them with your family and friends back home! So you sit down at the end of the day, open Instagram, choose a photo, but you're struggling to decide what to say with it.
That's where this Instagram travel captions article comes in! In this post I listed over 100 caption suggestions that you can use with your awesome travel photos!
Whether you're searching for inspirational quotes or funny captions, there is something here for everyone. I also included some captions for different trip types, ranging from road trips with friends to beach vacations with family.
So what are you waiting for, let's dive in and discover the best travel captions for Instagram!
Inspirational travel quotes for Instagram
These are some of my personal favourite travel quotes, which always make for an excellent Instagram caption for travel photos.
They're the inspirational sort of travel captions, which will make anyone reading them cringe a bit, but also want to pack a suitcase and jump on a plane.
"Travel is fatal to prejudice, bigotry, and narrow-mindedness." –Mark Twain
"We travel not to escape life, but for life not to escape us." – Anonymous
"Do you really want to look back on your life and see how wonderful it could have been had you not been afraid to live it?" – Caroline Myss
"To live would be an awfully big adventure"– Peter Pan
"Because in the end, you won't remember the time you spent working in the office or mowing your lawn. Climb that goddamn mountain." ― Jack Kerouac
"Travel makes one modest. You see what a tiny place you occupy in the world." – Gustave Flaubert
"Adventure should be part of everyone's life. It is the whole difference between being fully alive and just existing." – Holly Morris
"I travel because it makes me realize how much I haven't seen, how much I'm not going to see, and how much I still need to see." – Carew Papritz
"Travel isn't always pretty. It isn't always comfortable. Sometimes it hurts, it even breaks your heart. But that's okay. The journey changes you; it should change you. It leaves marks on your memory, on your consciousness, on your heart, and on your body. You take something with you. Hopefully, you leave something good behind." – Anthony Bourdain (Anthony Bourdain is the host of some of the most incredible travel TV shows, a must-see for anyone looking for travel inspiration while at home!)
"For my part, I travel not to go anywhere, but to go. I travel for travel's sake. The great affair is to move." – Robert Louis Stevenson
"Twenty years from now you will be more disappointed by the things you didn't do than by the ones you did." ― Mark Twain
"Travel is never a matter of money but of courage." – Paulo Coelho
Sometimes we don't want to be inspirational. We want to be witty and funny, so that our friends back home following us on Instagram don't think we're obnoxious travellers.
If that's what you're looking for, these funny Instagram travel captions are perfect for you!
"I don't know where I'm going from here but I promise it won't be boring." – David Bowie
"Life is what happens to you while you're busy making other plans." – John Lennon
"If we were meant to stay in one place, we'd have roots instead of feet" – Rachel Wolchin
"If thinking about it makes you excited, imagine actually doing it!" – Anonymous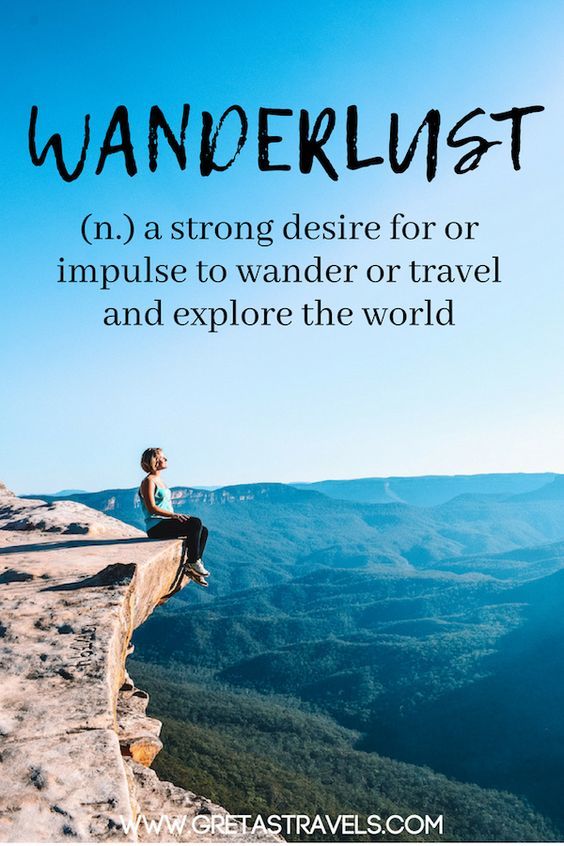 "Once the travel bug bites there is no known antidote, and I know that I shall be happily infected until the end of my life." – Michael Palin
"If you think adventure is dangerous, try routine. It's lethal." – Paulo Coelho
"No, no! The adventures first, explanations take such a dreadful time." – Lewis Carroll
"When there is no WiFi, you might be about to have an adventure." – Anonymous
"No good story ever starts with "oh do you remember that unforgettable day at the office?!" – Anonymous
"To travel is to discover that everyone is wrong about other countries." – Aldous Huxley
Sometimes inspirational isn't enough, we want to caption our Instagram travel photos with something that will really move our followers.
These adventure quotes for Instagram are perfect for your more adventurous travel photos.
"Life is either a daring adventure, or nothing at all" – Helen Keller
"Instead of trying to make your life perfect, give yourself the freedom to make it an adventure, and go ever upward."– Drew Houston
"A comfort zone is a beautiful place… but nothing ever grows there." – Anonymous
"Do not stop thinking of life as an adventure. You have no security unless you can live bravely, excitingly, imaginatively, unless you can choose a challenge instead of a competence." – Eleanor Roosevelt
"Adventure can be an end in itself. Self-discovery is the secret ingredient." – Grace Lichtenstein
"There was nowhere to go but everywhere, so just keep on rolling under the stars." – Jack Kerouac (Taken from "On The Road", one of the best travel books, which then became also an awesome travel movie)
"Do not stop thinking of life as an adventure. You have no security unless you can live bravely, excitingly, imaginatively, unless you can choose a challenge instead of a competence." – Eleanor Roosevelt
"Blessed are the curious for they shall have adventures." – Lovelle Drachman
"If we wait until we are ready, we will be waiting for the rest of our life!" – Lemony Snicket
"If happiness is the goal– and it should be, then adventures should be a priority." – Richard Branson
"A ship in harbor is safe, but that is not what ships are built for." – John A. Shedd
"Actually, the best gift you could have given her was a lifetime of adventures." – Lewis Carroll, Alice in Wonderland
"Jobs fill your pocket, but adventures fill your soul." – Jamie Lyn Beatty
"Then one day, when you least expect it, the great adventure finds you." – Ewan Mc Gregor
"We live in a world that is full of beauty, charm and adventure. There is no end to the adventures we can have if only we seek them with our eyes open." ― Jawaharial Nehru
"All our dreams can come true, if we have the courage to pursue them." – Walt Disney
"Travel doesn't become an adventure, until you leave yourself behind." – Anonymous
"A journey of a thousand miles begins with a single step" – Lao Tzu
As you may guess from other content on this blog, beach destinations are my absolute favourite. So it's only natural that I would have a large amount of beach and summer photos on my Instagram page.
If you're looking for awesome beach quotes to match your photos, these summer vacation captions are perfect for that!
"At the beach, life is different. Time doesn't move hour to hour but mood to moment. We live by the currents, plan with the tides and follow the sun." – Sandy Gingras
"Sunshine is the best medicine." – Unknown
"There's no place I'd rather be, Then on my surfboard out at sea, Lingering in the ocean blue, And if I had one wish come true, I'd surf till the sun sets, Beyond the horizon" – Lilo & Stitch (Honestly, this movie is one of the main reasons Hawaii is so high on my travel bucket list and the reason I started surfing!)
"Sky above, sand below, peace within." – Unknown
"I believe in the ocean curing all bad moods. I believe in the waves wiping away worries. I believe in seashells bringing good luck. I believe in toes in the sand grounding my soul." – Unknown
"Live in the sunshine, swim the sea, drink the wild air." – Ralph Waldo Emerson
"In need of vitamin Sea" – Unknown
"I followed my heart, and it led me to the beach." – Unknown
"Catch a wave and you're sitting on top of the world." – The Beach Boys
"Good times and tan lines" – Unknown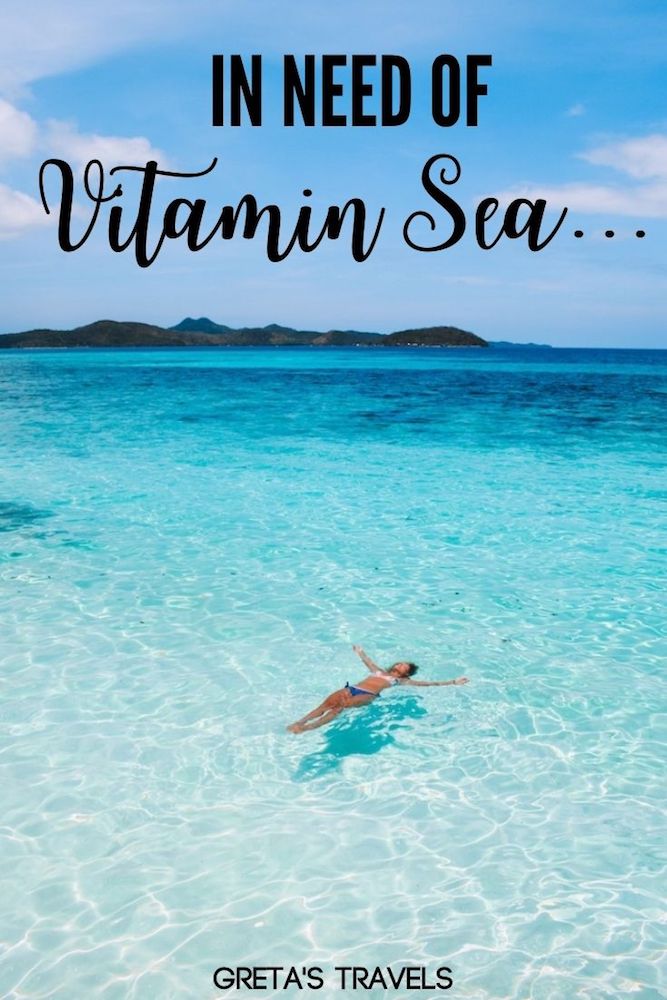 "Time wasted at the beach is time well spent." – Unknown
"B.E.A.C.H.: Best Escape Anyone Can Have." – Unknown
"Sunrise, sunburn, sunset, repeat." – Luke Bryan
"Salty hair, don't care." – Unknown
"My sense of direction leads me one way: to the beach." – Unknown
"To escape and sit quietly on the beach – that's my idea of paradise." – Emilia Wickstead
We all know that feeling. When you come home from a trip and find yourself looking back at all the photos and videos, wishing you were still there.
You want to share some of the photos, but aren't sure what to caption them, after all you're not there any more.
In come these perfect throwback quotes! These Instagram caption suggestions are perfect for looking back and reflecting on your trip.
"I am not the same, having seen the moon shine on the other side of the world." – Mary Anne Radmacher
"Collect Moment, Not Things." – Unknown
"The tan lines will fade, but the memories will last forever" – Unknown
"Good times with even better people." – Unknown
"Wherever you go becomes a part of you somehow." – Anita Desai
"Take only memories, leave only footprints." – Chief Seattle
"Why do you go away? So that you can come back. So that you can see the place you came from with new eyes and extra colors. And the people there see you differently, too. Coming back to where you started is not the same as never leaving." – Terry Pratchett
"I live for the nights that I can't remember with the people that I won't forget." —Drake, "Show Me a Good Time"
"Life moves on, but these memories are forever." – Unknown
"We take photographs as a return ticket to a moment otherwise gone." – Katie Thurmes
"Little moments, big memories." – Unknown
Family trips are always a bit different from normal trips. They're a great opportunity to spend time with your loved ones, away from the stress of every day life.
If you're looking to capture and share the magic of those moments, these family trip quotes for Instagram are perfect for you!
"Home is a people. Not a place." – Robin Hobb
"Travelling in company of those we love is home in motion." – Leigh Hunt
"Having kids is a reason to travel, never a reason to stop." – Anon
"Travel is rich with learning opportunities, and the ultimate souvenir is a broader perspective." – Rick Steves
"When you travel with children you are giving something that can never be taken away: experience, exposure, and a way of life." – Pamela Chandler
"I think that the best thing we can do for our children is to allow them to do things for themselves, allow them to be strong, allow them to experience life on their own terms, allow them to take the subway… let them be better people, let them believe more in themselves." – JoyBell C.
"Two of the greatest gifts we can give our children are roots and wings." – Hodding Carter
Short travel quotes for Instagram
Long and inspiration captions are great if you have people willing to read them. However if you know your friends and followers have a short attention span, these short vacation quotes for Instagram are perfect for you!
"I haven't been everywhere, but it's on my list." – Susan Sontag
"We have to live a life of no regrets." – Portgas D. Ace (Eiichiro Ora – One Piece)
"Life is an adventure, not a package tour" – Eckhart Tolle
"Adventure Awaits. Go find it!"– Anonymous
"Carpe Diem. Seize the day (boys). Make your life extraordinary"– John Keating, Dead Poets Society
"A good traveler has no fixed plans, and is not intent on arriving." – Lao Tzu
"This wasn't a strange place; it was a new one." – Paulo Coelho
"What if I fall? Oh, but my darling, what if you fly?" ― Erin Hanson
"A journey is best measured in friends, rather than miles." – Tim Cahill quotes about travelling with friends– one of my favourite !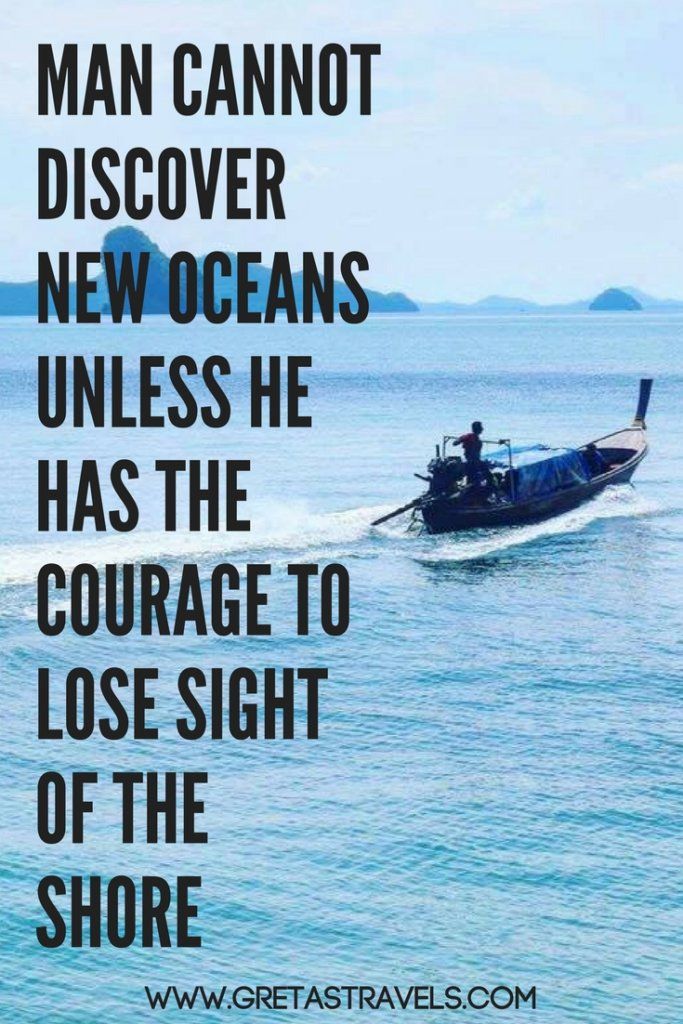 "Live life with no excuses, travel with no regret" – Oscar Wilde
"A journey is best measured in friends, rather than miles." – Tim Cahill
"I'm in love with cities I've never been to and people I've never met." ― Melody Truong
"Not all those who wander are lost." – J.R.R. Tolkien
"Wanderlust: n. a strong desire for or impulse to wander or travel and explore the world"
"Travel is the only thing you buy that makes you richer." – Anonymous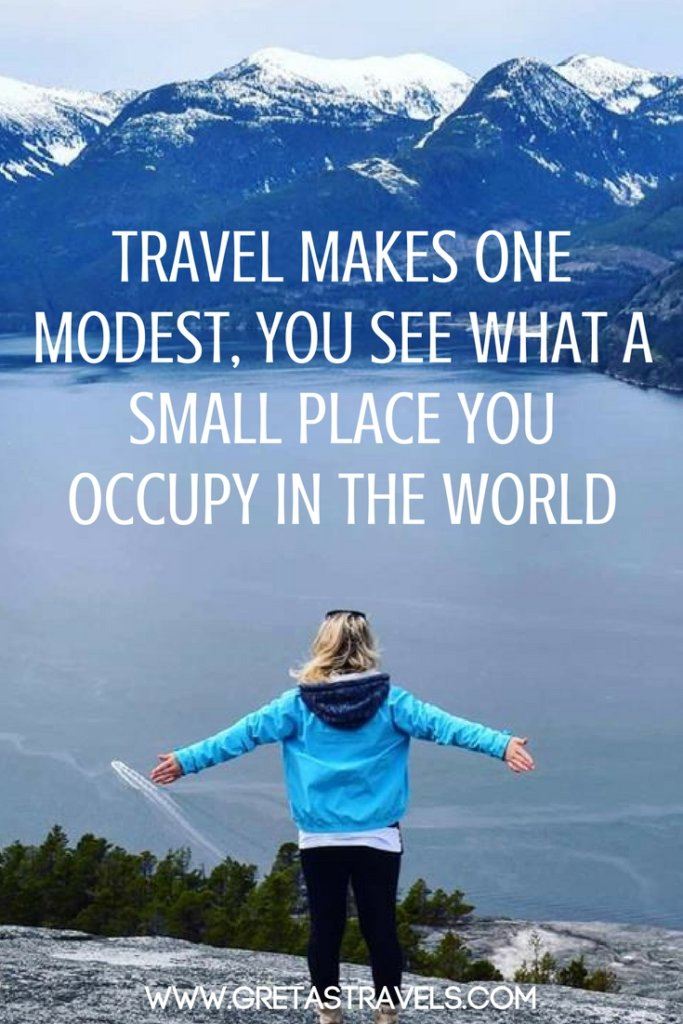 There is something about road trips that set them apart from normal trips. Whether it's a road trip in Australia, Costa Rica, New Zealand or Jordan, the long hours we spent driving were amongst my favourite of the whole trip.
It's only fair that your Instagram captions for these specific travel memories be as epic as your road trips. So whether you're looking for inspirational or funny road trip captions for Instagram, here are some excellent suggestions!
"The journey is part of the experience – an expression of the seriousness of one's intent. One doesn't take the A train to Mecca." – Anthony Bourdain, "A Cook's Tour: Global Adventures in Extreme Cuisines"
"Because the greatest part of a road trip isn't arriving at your destination. It's all the wild stuff that happens along the way." – Emma Chase, "Tamed"
"The freedom of the open road is seductive, serendipitous and absolutely liberating." – Aaron Lauritsen, "100 Days Drive: The Great North American Road Trip"
"I'm dreamin' of the road again, Set free in the wind, Feels like we've found home again, On the road that's grown within" – Hollow Coves, "The Open Road"
"It's a road trip! It's about adventure! … It's not like we have somewhere to go." – John Green, "An Abundance of Katherines"
"Life is meant for good friends and great adventures" – Anonymous
"Our battered suitcases were piled on the sidewalk again; we had longer ways to go. But not matter, the road is life." – Jack Kerouac
"Sometimes the most scenic roads in life are the detours you didn't mean to take."– Angela N Blount
"A road trip is a way for the whole family to spend time together and annoy each other in interesting new places." – Tom Lichtenheld
"I see my path, but I don't know where it leads. Not knowing where I'm going is what inspires me to travel it." – Rosalía de Castro
"Just grab a friend and take a ride, together upon the open road." – The Goofy Movie
Final thoughts on the best travel quotes to use as Instagram captions
There you have it, the ultimate compilation of awesome Instagram captions for your travel photos! I hope you find them useful in crafting your perfect Instagram travel captions!
If there are other cool travel quotes that you think would make for great Instagram captions just let me know in the comments below, I'd love to include them in this guide!
If you're looking for inspiration for your solo trips, check out these awesome solo travel quotes!
Enjoyed reading about the best holiday Instagram captions? Pin it!